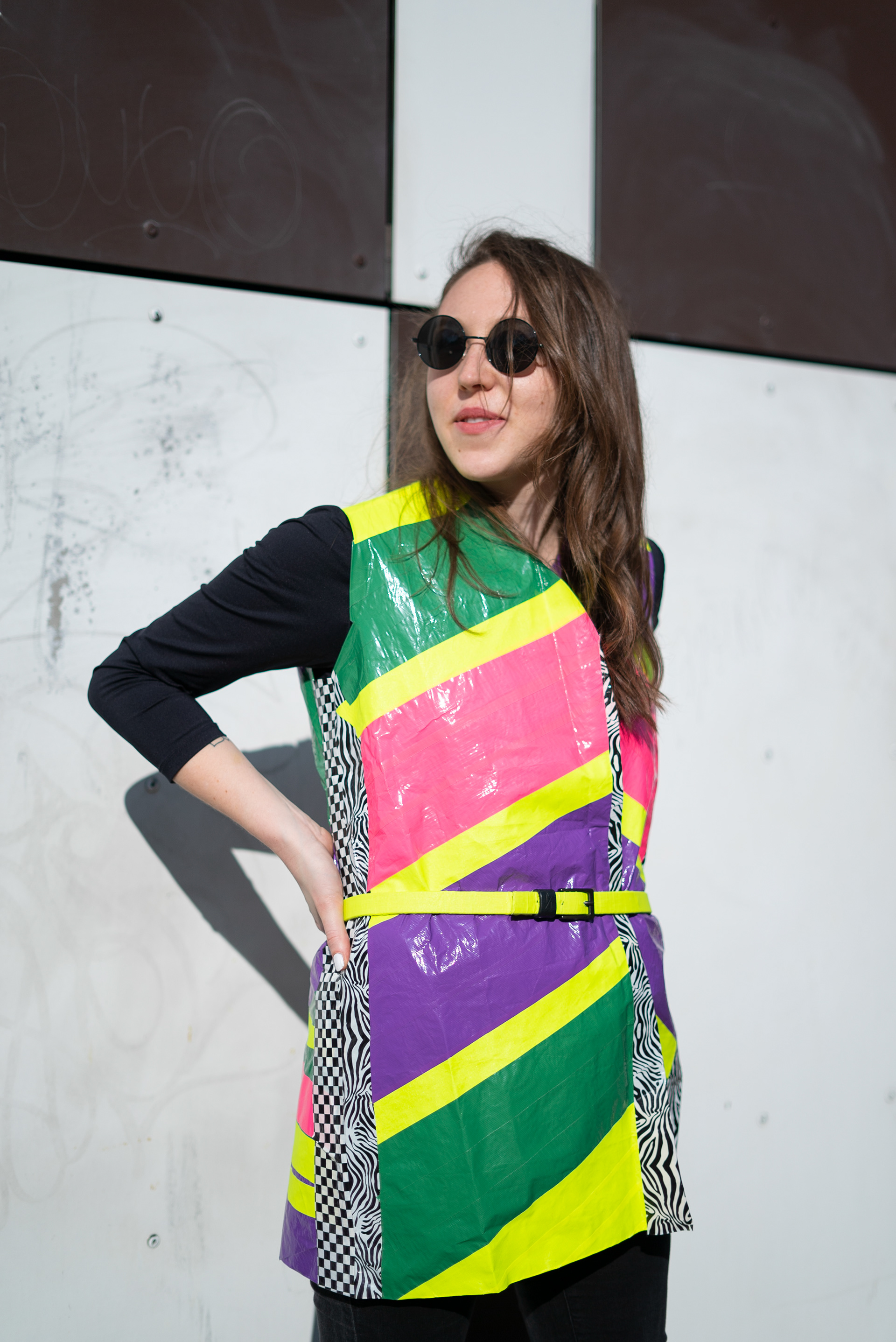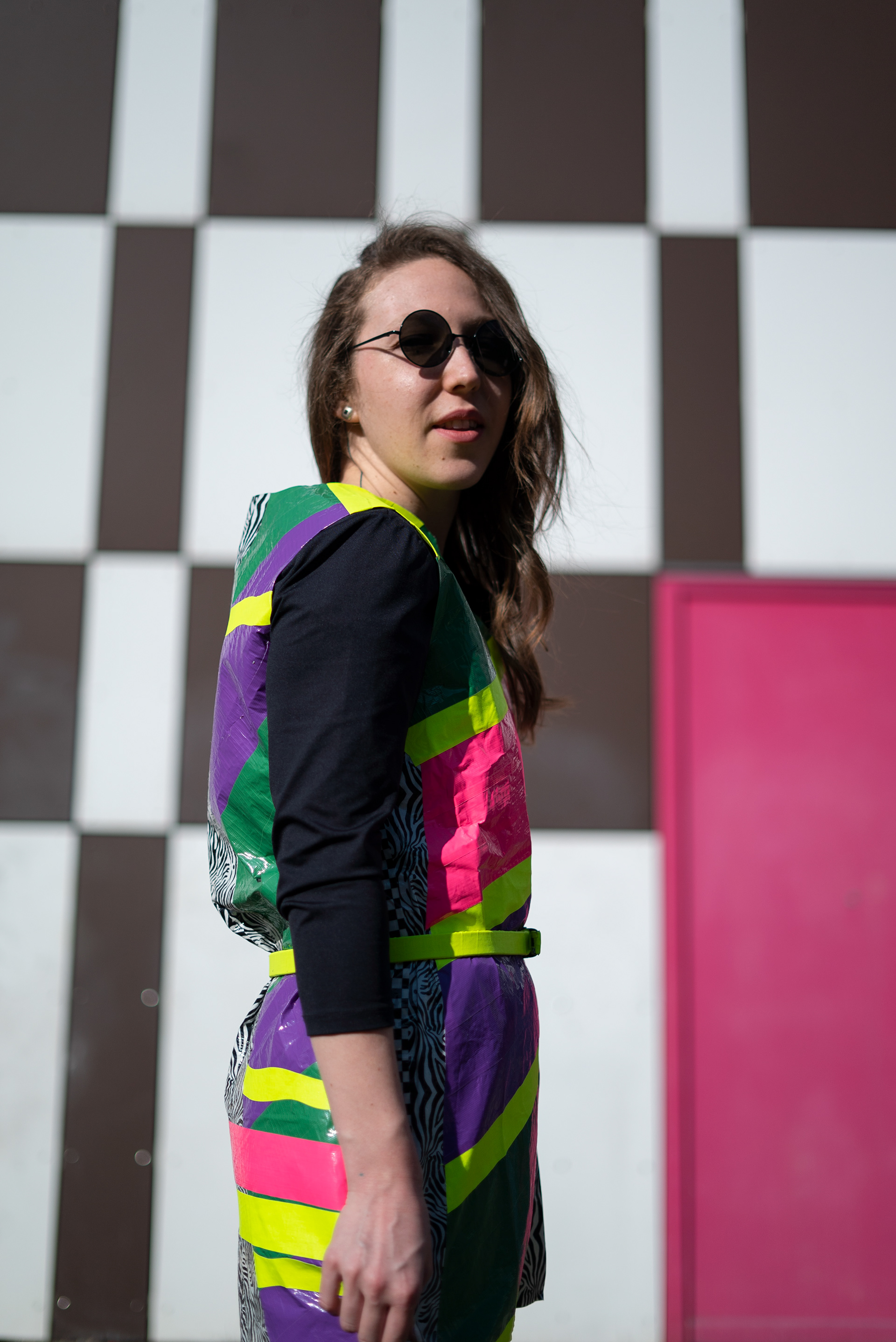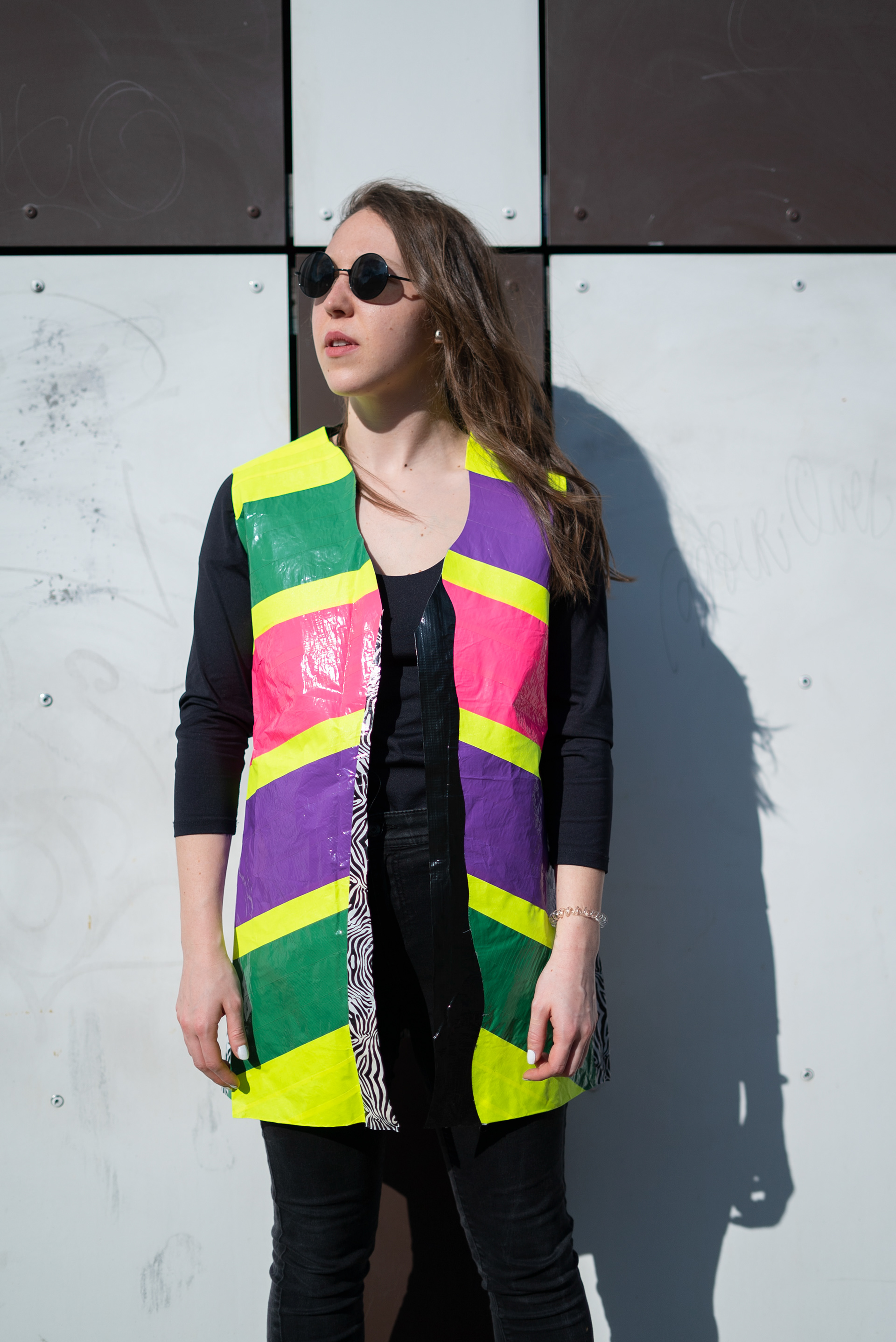 Design and assembly of the pieces using duck tape
All this process was a material exploration.
How far are we willing to go dressing us with plastic-based materials? To which extend do we care or are we really aware of the origin of the composition of pieces that we lay in contact with the whole system that is our skin day after day? How damaging can this be for us and for our environment?
But also, given any other less processed material had the flexibility that in this case duck tape provides, how convenient or fun could it be if we could assemble, fix or personalise our clothes?